Thatched Home Insurance And Chimneys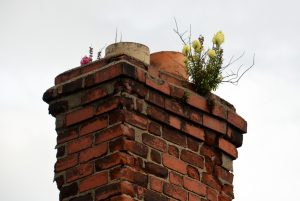 THATCHED HOME INSURANCE and chimneys have a fickle relationship. You need a chimney height of at least 1.8metres above the ridge on a thatched property if you want to use a solid fuel stove and satisfy insurers.
If you are below that height then most insurers will not allow you to use any solid fuel fires. Conversely, you can use gas fires or choose to not use the chimneys at all.
HETAS
HETAS is the expert organisation that suggests the 1.8m rule. They are looking to make the property as fire resilient as possible. As a matter of fact, insurers really like the HETAS regulation and trust them.
What options do you have if under 1.8m?
There are not many options if you are under 1.8m. Basically you can not use the chimney or stick in a gas fire. Finally, you may want to build up your pot above 1.8m to qualify.
What Next?
The Property Insurer is a leading UK expert thatch house insurer. We have a panel of underwriters such as Legal and General, Axa and Aviva at our disposal. Specifically, we can compare thatch insurance for you and offer best terms. We know all about Thatched Home Insurance And Chimneys.
If you decide to build up your pot or have a roof 1.8m above the ridge, then The Property Insurer may be able to save you quite a bit of money on your renewal. Explicitly, we need to know your existing price and provider and can use that as our target to beat. Furthermore, with our excellent underwriters you can have faith in the policies we sell.  Regardless, we can often get quotes back to you same or next day, just let us know how urgent your enquiry is. Obviously, thatched home insurance is not a standard product so do try to give us as much time as possible to compare the thatch market and get you our best offering.
To get a quick quote, please call 01832-735388 and talk to us during office hours. Alternatively, visit The Property Insurer or go direct to our Thatched InsuranceThatched Home Insurance page and fill in the quick quote form there.